(Water Purifier Category - Singapore . Malaysia . Asia)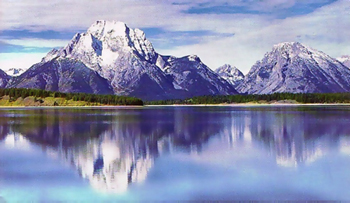 Classic dimensions: 275mm (L) x 218mm (W) x 342mm (H); 8 kg
[Diamond Classic Catalogue] [Diamond Classic (貌恅)] [English Catalogue] [Chinese Catalogue (貌恅)]
ATTENTION! You don*t need a Water Filter in Singapore!
Don*t Waste Your $$$! Singapore Water is Clean & Safe!

Witness our ["Magical"] Diamond Energy Water [DEMO].
Let our Water "Talk" to you. Seeing is Believing!
30 Days Money Back Guarantee.
Diamond Energy Water is the Top brand HEALTH Water Filter Purifier System in Singapore.
Toxins: A Daily Health Hazard
Our food, water & air are all contaminated with [chemicals] & it*s by-products.
Many foods & drinks contain preservatives, artificial additives, flavourings and colourings.
Fruits & vegetables sprayed with [pesticides] and chemical fertilizers were used.
Chickens & meats are injected with growth hormones, antibiotics, ...
Our seafood, with [heavy metals].
As we have to eat, drink & breathe, we can*t escape from all these contaminations.
One of the main function of water is to cleanse or flush out [toxins] from our bodies. But because it*s Health Properties had also been altered, it can*t function as it should be. Thus, as all these toxins accumulates, our Immune System will be overloaded & weakened.
Thus, due to lack of knowledge, ... many people had suffered unnecessarily .... & had [paid dearly] for it. Doctors had advised us to drink 8 glasses of [water] daily. We would advise something more specific: 8 glasses of Diamond Energy Water 每 it*s not just ordinary water, but
[Health Water].
[ Is High Alkaline good for prolong drinking? (Alkalosis) ]
Diamond Classic produces HEALTH Water which is comparable to ancient limpid water.
After years of research and over 50 improvements, the new Diamond Classsic evolved with its stylish, ergonomic and thoughtful design.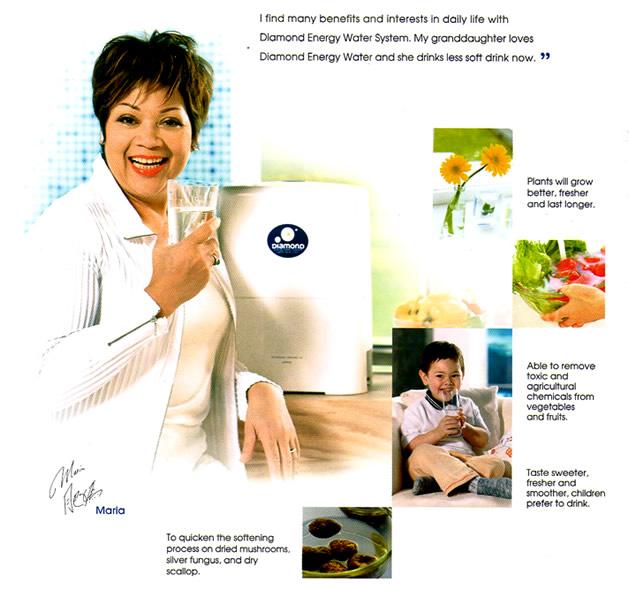 Health Water arouses the interests of scientists
Scientists observed that the reason inhabitants of the Village of Longevity living a healthier and longer life were not merely due to their food and environment. Water played an important role. Scientists' persistent studies over the past three decades revealed that the spring water in jungles, glaciers and deep underground streams are different from the water in our cities today. Some of the features these waters have in common are that they are unpolluted, contains a balanced amount of minerals, have a sweetish taste and the structure of the water molecule clusters are different from the water in our cities. Consuming this kind of natural health water is extremely beneficial to our health.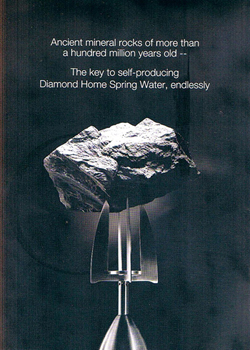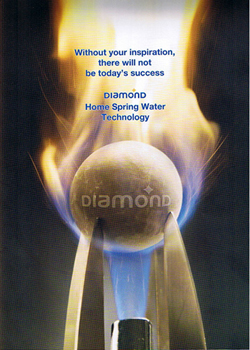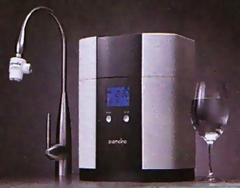 Efforts by experts finally led to the rediscovery of the beneficial Ancient Water
Scientists have developed a new technology in their research for making ceramic beads by using several types of ore that contain natural magnetic energy and clay that contains special minerals. When water passes through the ceramic beads, the mineral elements of these ceramic beads will change the condition of the water and restore the water to its near natural structure. It is fine, smooth and sweetish in taste and can be easily absorbed by human body. Being closer to the ancient natural health water definitely helps in improving one's health.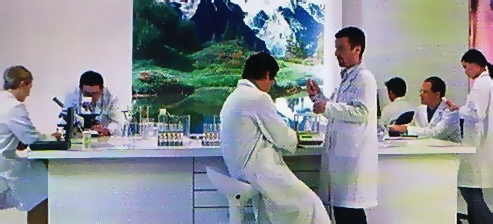 More than 50 strict tests on water quality
In order to ensure that every Diamond Energy Water System can provide water of the best quality, Diamond has sent its products all these years to authoritative laboratory agencies of various countries such as PROBE Analytical of Australia, ITS of Hong Kong, PSB Lab of Singapore and Consolidated Laboratory of Malaysia for testing of quality, in addition to scrupulous internal quality examination before introducing products to market. Diamond makes sure that every Diamond Energy Water System meets the criteria of international safe drinking water.
Besides, we select the materials carefully before manufacturing and code all the passed materials and filters with serial numbers for ease of tracing. For each batch of product, a strict internal sample survey will be carried out for examination of more than 20 parameters including pH value, turbidity, colour, alkalinity, hardness, iron, copper, chloride, manganese, Enterococcus, and Escherichia coli. This is to ensure that every sample of product meets the recommended safety standards of World Health Organization (WHO) before it is introduced to market.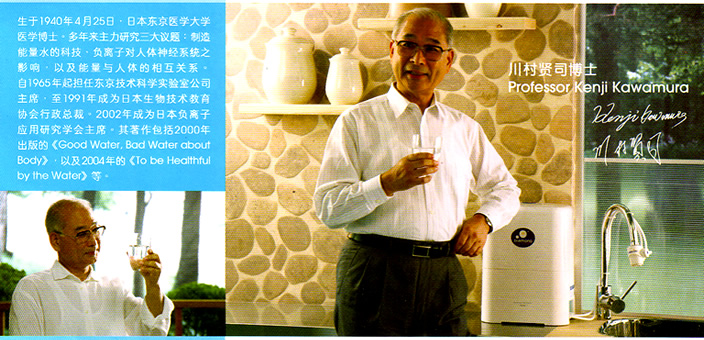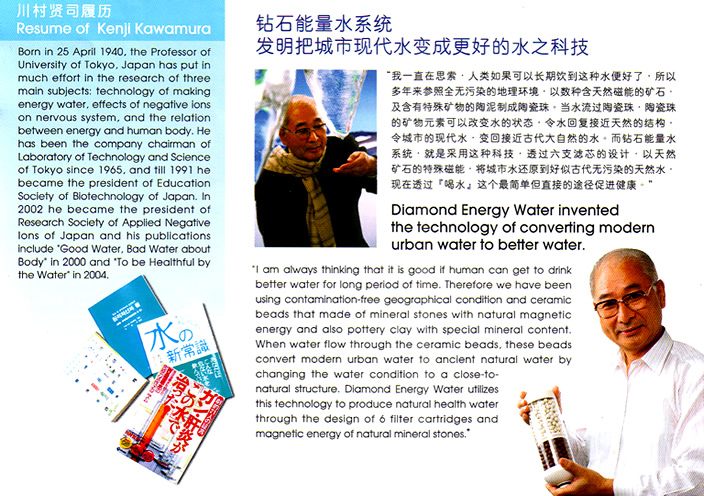 ["Water Cure 每 A New Medical Discovery"每 Dr. Batmanghelidj]
["Give Water a Try & become Your Own Healer."每 Dr. Batmanghelidj]
[40 Essential Questions] to a Superb Health Water System 每 [FREE]!
Be Smart! Read first, or you may just waste your hard-earned $$$ on the wrong product!!!
Claim your [FREE GIFTS*] without any purchases.
[Health Water] BEWARE of False Claims & Copies !!!
NO ELECTRICITY & NO BOILING required.
| | | |
| --- | --- | --- |
| GOD Heals. - To GOD be the Glory! (John 9:24) | Vincent Yap / Jenny Ong (Hp: 900 31932) | |